You must recognize that an office space is not just an amortized asset but a strategic space for productivity, collaboration, and growth…
In this post, I want to emphasize the fact that stress and poor health both contribute to low levels of productivity _ a well-known fact, but very much ignored by many companies. A healthy workforce is one of our most important assets for any organization. The health problems of workers can be a substantial source of lost productivity in days absent from work.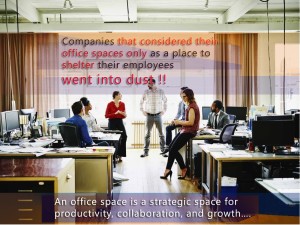 #DidYouKnow Poor #Indoor #AirQuality affects productivity at office.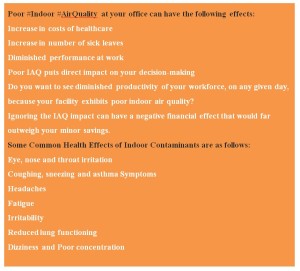 Take This Quick "Healthy-Air" Quiz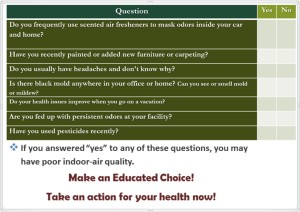 It's time for innovation and change.
Get Crusaders Air Purifier… A  latest advancement in Air-Purification & a need to be considered seriously.
                              Don't be regretful; Be grateful.